NIHR Postdoctoral Fellow in Heart Failure and Type 2 Diabetes
University of Leicester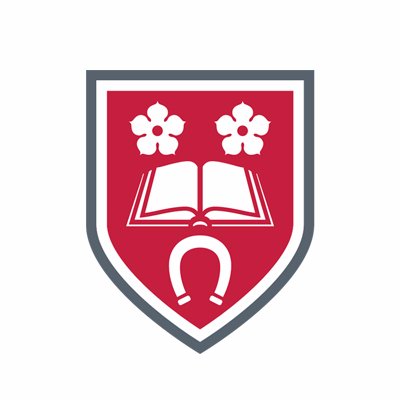 We are recruiting for an NIHR Postdoctoral Fellow in Heart Failure and Type 2 Diabetes. The candidate can be a clinical OR non clinical postdoctoral fellow. Separate job descriptions for each post are provided on the right hand side.
The post is part of a package of support provided by the NIHR in relation to the Research Professorship awarded to Prof McCann. The appointee will join a dynamic and rapidly expanding research group which has secured £7 million in research grants in the last 12 months. The post is based at Glenfield Hospital in an outstanding environment, including a NIHR Biomedical Research Centre (BRC), a BHF funded Clinical Research Centre, a BHF Accelerator centre award, the Van Geest Biomarker facility, a NIHR Clinical Research Facility including a dedicated 3T MRI research scanner (Siemens Skyra, with an additional BHF funded Siemens Vida being installed in 2019) and clinical physiology labs/consulting rooms.
The successful candidate will work closely with Professor Gerry McCann and other staff working on a programme of research around the early detection, diagnosis and prevention of heart failure in people with type 2 diabetes. The primary project is to develop a clinical risk score for the presence of subclinical cardiovascular dysfunction detected by cardiac MRI in a multi-ethnic cohort of asymptomatic adults with a diagnosis of type 2 diabetes (PREDICT study).
You will co-supervise a clinical research fellow working on this project and a non-clinical PhD student undertaking a feasibility study of low-calorie meal replacement plan in patients who have diabetes with Heart Failure and Preserved Ejection Fraction. Other work packages of the research programme include a biomarker diagnosis of early heart failure and intervention studies of patients with subclinical cardiac dysfunction. You will lead on validating our data on the UK Biobank population and other cohorts. This work is one of the flagship projects of the NIHR Leicester BRC and you will work closely with colleagues in the Leicester Diabetes Centre and the Leicester Precision Medicine Institute.
Clinical applicants should have an MB BS or equivalent, full GMC registration, a licence to practice, PhD/MD in a related subject (Diabetes/Imaging/Heart Failure), MRCP or equivalent, Good Clinical Practice certificate or ability to obtain, a sound knowledge of cardiac imaging and previous training and experience in cardiology at ST5 or above or equivalent.
Non-Clinical applicants require a PhD in a related discipline (e.g. Diabetes/Imaging/Heart Failure), substantial postdoctoral experience, a proven ability to project manage, the ability to work with minimal supervision, proven ability to write high-quality manuscripts and a Good Clinical Practice certificate or ability to obtain.
Job Details
| | |
| --- | --- |
| School name | University of Leicester |
| Job title | NIHR Postdoctoral Fellow in Heart Failure and Type 2 Diabetes |
| Date posted | 28/05/2019 |
| Closing date | 20/06/2019 |
| Reference Number | 1116 |