Lecturer (Teaching Focussed)
University of Leicester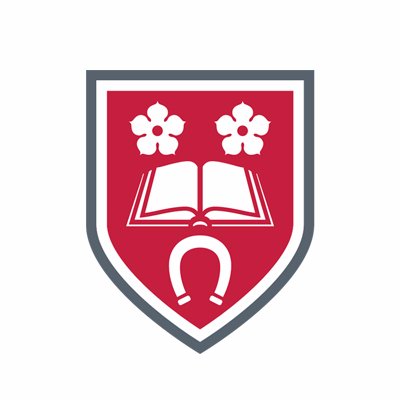 Lecturer (Teaching Focussed)
Location: 

Leicester and Chongqing, China
Department: 

Leicester Medical School
Vacancy terms: 

Full time (job share considered) permanent
Salary details: 

Grade 8 £40,322 to £49,553 per annum
This is an exciting new lecturer role to work across Leicester Medical School (LMS) and Chongqing Medical University (CQMU) as part of our flying faculty team, spending up to 12 weeks per year in China. You will develop, implement, deliver and evaluate elements of teaching and assessment relating to the MBChB and BSc in Clinical Sciences.
We are looking for an enthusiastic educator, capable of inspiring interest, curiosity and drive for learning in our students. This post provides the opportunity for those wanting to develop academic excellence and to contribute to research led teaching. You will deliver excellent student support and pursue innovation and enhancement in student learning and experience with a view to ensuring outstanding student satisfaction.
The BSc is a new degree based largely on our Phase 1 (pre-clinical) medical curriculum over the first two years, and completed with bespoke clinically orientated units and a literature based project in year 3, all in association with our School of Biological Sciences and Chongqing Medical University (CQMU) partners as part of a Joint Educational Programme (JEP) with CQMU. You will lead on co-delivery of two already established Phase 1 units in CQMU supported by UoL and CQMU colleagues. One of these units will be the Year 1 musculoskeletal (MSK) unit, requiring teaching of clinically orientated human anatomy.
You will have a real passion for the subject matter and be motivated to provide the very best experience for our students using your expertise and skill to ensure all reach their potential. We are looking for someone with a commitment to teaching excellence, diversity, and our departmental community.
You will have either a PhD (Basic Medical/Biological Sciences) or a Medical degree with evidence of postgraduate scholarship. You will have substantial post-qualification teaching experience at a higher education institution or of working within a clinical discipline, with evidence of special interest in education and training. You will also have knowledge of medically relevant biological sciences, human anatomical sciences and/or general systems physiology and/or pharmacology, as well as experience of human anatomy teaching and cadaveric dissection as a teaching method for undergraduate medical students.
Informal enquiries are welcome and can be made to Dr Shameq Sayeed on shameq.sayeed@leicester.ac.uk
Interviews will likely be during week commencing 17 May 2021, but will be confirmed with shortlisted candidates as soon as possible after the closing date.
Applications for job share will be considered.
The University of Leicester has been changing the world, and changing people's lives, for 100 years. When you join us, you'll become part of a community of Citizens of Change, which includes not only our staff and our current students but also thousands of Leicester graduates around the world.
As a diverse and forward-thinking employer, we embed the principles of equality, diversity and inclusion into everything we do. That includes not just our core missions of teaching and research, but also our support for staff, students and our local community.
We're committed to the wellbeing of all our staff and to the sustainability of our environment, on our campus and beyond. We offer a competitive salary package, excellent pension scheme and a generous annual leave allowance, along with opportunities to develop your career in a supportive and collaborative environment.
Job Details
| | |
| --- | --- |
| School name | University of Leicester |
| Job title | Lecturer (Teaching Focussed) |
| Date posted | 23/04/2021 |
| Closing date | 13/05/2021 |
| Reference Number | 3129 |