GP Educator (Undergraduate Medical Education)
University of Leicester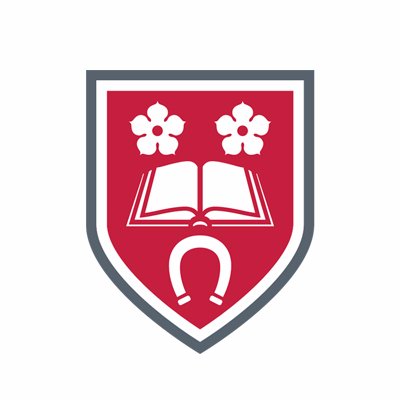 This is a new GP Educator position within the Leicester Medical School, linked to the development of the new curriculum introduced for Year 1 students in September 2016.
The Medical School has redesigned its curriculum with clinical training now three years in length, having previously been two and a half years. An additional six months has been added to the end of the course creating an extended Foundation Assistantship. Most importantly, the new curriculum has allowed considerable expansion in primary care placement delivery with 12 weeks now in year 3 (an 'apprenticeship') and 5 weeks in year 5 (an 'assistantship). This enhanced programme is specifically intended to ensure our students qualify with a broader understanding and ability to practise as a doctor and to encourage more of our graduates to consider a future career in general practice.
This post will align with the new curricular structure, joining a senior team of GP educators and Medical School educators and providing an opportunity for leadership in areas of primary care within the curriculum.

You will provide a range of activities including general primary care duties such as examining, interviewing, being a personal tutor to groups of phase 1 students and becoming a Clinical Academic Tutor in phase 2. In relation to GP Academies (educational federations of GP teaching practices), you will be involved in external GP tutor development and quality assurance of their teaching. In addition, you will also be involved in University activities of enterprise/engagement/citizenship.
The post involves leadership of undergraduate medical education within the medical school, spanning different parts of the curriculum. Whilst we are keen to appoint a candidate who has considerable experience and standing in their clinical field as a medical practitioner, and is a well-established, experienced medical educator, this post would also be suitable for an experienced medical practitioner with more limited medical education experience who is keen to develop their skills further.  
Further Information
Leicester is a leading University committed to international excellence, world-changing research and high quality, inspirational teaching. We are strongly committed to inclusivity, promoting equality and celebrating diversity among our staff and students. Our strength is built on the talent of our scholars, drawn to us by a mutual passion for discovery. We seek to embed an adventurous and entrepreneurial spirit into our research culture, and to create an environment in which both disciplinary excellence and interdisciplinarity thrive.
In return for your hard work, we offer a working environment that is committed to inclusivity, through promoting equality and valuing diversity. Located close to Leicester city centre, our award winning campus benefits from a wide range of cafes, a fully equipped sports centre and nursery facilities. Further information regarding our extensive range of staff benefits is available here. 
Informal enquiries are welcome and should be made to Professor Rodger Charlton on rcc16@leicester.ac.uk
Job Details
| | |
| --- | --- |
| School name | University of Leicester |
| Job title | GP Educator (Undergraduate Medical Education) |
| Date posted | 21/01/2019 |
| Closing date | 11/02/2019 |
| Reference Number | 572 |