NIHR Clinical Lecturer in Radiology
University of East Anglia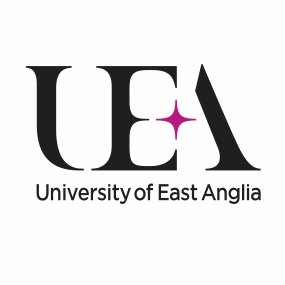 Norwich Medical School
 NIHR Clinical Lecturer in Radiology REF: ATR1467
 £32,569 to £60,589 per annum (Pre 2009 scale)
£33,127 to £62,950 per annum (Post 2009 scale)
This is a full time post offered on a fixed-term basis for up to four years, or to the award of CCT with potential for an additional grace period of 6 months, whichever is reached soonest, to coincide with the remainder of the post holders speciality training programme.
 This Clinical Lecturer post attracts an academic NTN in Radiology with the East of England Deanery.
 This new clinical post offers exciting opportunities to develop research, teaching and clinical practice in Radiology at Norwich Medical School (MED), University of East Anglia (UEA) and Norfolk and Norwich University Hospital NHS Foundation Trust (NNUH). The successful candidate will work together with colleagues with expertise in Radiology and Nuclear Medicine to further build their academic career through developing their research skills, their publication record and be encouraged to actively apply for research grants.
This post is specifically designed to lead to an application for a Senior Lecturer position in academic Radiology, or an application for an intermediate level fellowship from a major funding body.
Applicants must have a PhD or MD (Res) prior to starting the lectureship, evidenced by either a degree certificate or a letter from a University stating that they will be awarded a higher research degree before the lectureship start date. Holders of a CCT are not eligible to apply.
 This appointment will be subject to a criminal record check from the Disclosure and Barring Service.
 Seeking to promote an equitable representation of men and women among its staff, the School encourages applications from women and those from minority ethnic groups. Appointment will be made on merit.
Further Information
To apply for this vacancy, please follow the online instructions at: https://myview.uea.ac.uk/webrecruitment/
The Norwich Medical School is a Silver Athena Swan Award holder, currently working towards Gold.
Job Details
| | |
| --- | --- |
| School name | University of East Anglia |
| Job title | NIHR Clinical Lecturer in Radiology |
| Date posted | 26/04/2019 |
| Closing date | 30/05/2019 |
| Reference Number | ATR1467 |