In the UK, the medical degree is based around preparing for a career as a doctor in the National Health Service. Learning what it takes to work in a caring profession which is part of a healthcare team is a journey which leads to a fulfilling and valued job. 
There are many different careers in the health service and many ways to specialise in different aspects of medicine. Through studying academic medicine the medical degree can also lead to roles in research, developing new techniques or medicines which could improve life for a large number of people. Some dedicate all their time to research while others, such as clinical academics, divide their time between research and treating patients. 
This all starts with an application to study medicine. Information on this website aims to make the application process as clear as possible. It is important that a career in medicine is open to anyone who has the right attributes to be a doctor. If, after reading the information on applications, you have questions about the process, try the FAQs. If these do not answer your question then you are welcome to get in touch.
Take part in academic research about medical school admissions and win up to £500
Are you applying to medical school this year? Win up to £500 in Amazon vouchers by filling in surveys for an academic research study about medical school admissions.
**Click here to find out how to take part**
The UK Medical Applicant Cohort Study aims to help future applicants from all backgrounds apply to medical school.
Taking part will not affect your medical school application, but you may find it helpful to reflect on the application process.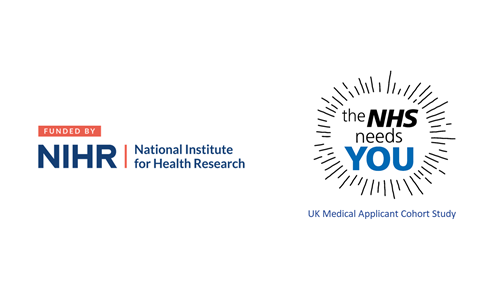 The UK Medical Applicant Cohort Study is funded by the National Institute for Health Research (Grant Reference Number CDF-2017-10-008). The views expressed are those of the researchers and not necessarily those of the NIHR or the Department of Health and Social Care.
The study is led by Dr Katherine Woolf at UCL Medical School. For more information click
 

here.