Clinical Senior Lecturer/Honorary Consultant in Neurology
Newcastle University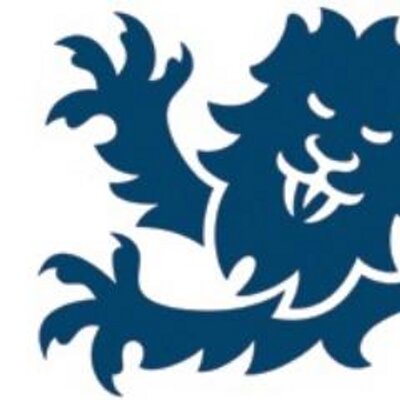 We are a world class research-intensive university. We deliver teaching and learning of the highest quality. We play a leading role in economic, social and cultural development of the North East of England. Attracting and retaining high-calibre people is fundamental to our continued success.
Salary: £82,096.00 - £110,683.00 
Closing Date: 25 June 2021
The Role
We are looking for a Clinical Senior Lecturer/Honorary Consultant in Neurology. The 10 PA job plan for this newly created post will comprise 5 academic and 5 clinical PAs (the latter including 1 SPA) and you will work with a team of clinical academics led by the Professor of Neurology.
You will be expected to complement existing research activities within the Wellcome Centre for Mitochondrial Research (WCMR) in Newcastle University's Translational and Clinical Research Institute (NUTCRI). This will include building on existing programmes of patient cohort development, natural history studies and interventional clinical research, but you should also look to develop your own area of expertise in mitochondrial disease research. You will be encouraged and supported in establishing new national and international scientific research collaborations. You will be required to support clinical neurosciences teaching on undergraduate and postgraduate programmes as well as supervise undergraduate and postgraduate (Masters/PhD) students within the WCMR. You will be expected to seek independent funding to support your research in the form of fellowships, individual project grants and contributions to large collaborative grant applications. You will receive appropriate support from within the WCMR and more broadly within NUTCRI and the Faculty of Medical Sciences to aid such applications.
You will be appointed at an Honorary Consultant level and will be expected to contribute to clinical services in Neurology at the Newcastle upon Tyne Hospitals NHS Foundation Trust. Your clinical neurology duties will be mainly located at the Royal Victoria Infirmary, with mitochondrial clinics held at the CRESTA research clinic within the Campus for Ageing and Vitality (formerly Newcastle General Hospital). There is on-call commitment with this post for specialist advice on Mitochondrial disease patients and you will be expected to provide an appropriate level of mutually agreed cover for colleagues during periods of absence. Contractually there will be a commitment to participate in Clinical Effectiveness and Audit and this would be expected to take place within your SPA time allocation. An annual review of duties will take place with both the Clinical Director for Neurosciences and the Dean of NUTCRI as part of the job planning process.
Interviews are to be held on Friday 30th July 2021.
The Person

Knowledge (including Qualifications)
Essential
MB BS or equivalent

Full registration with a licence to practise, or eligibility for full registration, with the United Kingdom General Medical Council (GMC)

PhD or equivalent in a discipline relevant to Neurology

Membership of the Royal College of Physicians or equivalent

Entry on the GMC Specialist Register by CCT in neurology or equivalent international certification or within 6 months at time of application

Sub-speciality training/ emerging reputation in Mitochondrial Medicine

Understanding of Clinical Governance and individual responsibilities
Desirable
Leadership and training experience

Participation in peer review process
Skills (professional, technical, managerial, practical) 
Essential
Ability to develop, manage and provide leadership to research and clinical teams

 

Excellent organisational, communication and interpersonal skills

Ability to teach clinical, technical and research skills

Ability to supervise undergraduate and postgraduate research

Ability to manage conflicting priorities and deliver on tasks

Provide an efficient clinical service
Desirable
Completion of a basic management course

Experience in developing and implementing new technologies
Experience and Achievements (paid or unpaid)
Essential
Experience of preparing research proposals and securing fellowships/grant income as a principal investigator or co-applicant

Peer reviewed publications in relevant journals at a national and international level

Experience of teaching or training health professionals

Experience of undergraduate and postgraduate research supervision

Evidence of substantial commitment to the specialty

Ability to offer an expert clinical opinion within the specialty

Ability to take independent responsibility for the clinical care of patients

Experience of supervising junior medical staff

Experience of developing research colleagues
Desirable
Evidence of research collaborations nationally and internationally

Experience of performing muscle biopsies
Other 
Essential
Ability to communicate effectively with colleagues, patients, relatives, GPs, nurses and other external agencies

Caring attitude to patients

Satisfactory pre-employment health screen and Disclosure and Barring Service check

Eligible for honorary status with the Newcastle upon Tyne Hospitals NHS Foundation Trust

Commitment to the University and Institute's education and research strategy and mission

Commitment to the University and Institute's engagement strategy

Commitment to own personal development and understand its importance
For a full detailed job plan, please click here
Job Details
| | |
| --- | --- |
| School name | Newcastle University |
| Job title | Clinical Senior Lecturer/Honorary Consultant in Neurology |
| Date posted | 26/05/2021 |
| Closing date | 25/06/2021 |
| Reference Number | 8601 |