Clinical Assistant Professor (NIHR Clinical Lecturer) (fixed term) (2)
University of Nottingham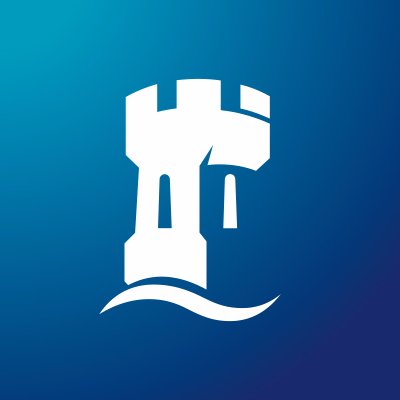 Applications are invited from medically-qualified doctors who seek integrated academic and clinical training for a clinical academic career. We have two posts on offer from the following:  
Gastroenterology or Medical Oncology or Anaesthetics

 

General Surgery or Paediatrics or Respiratory Medicine

 
The successful candidates in these NIHR funded Clinical Lectureships will work with internationally acclaimed research groups in the University of Nottingham's School of Medicine, in which you will be trained in the latest state of the art techniques to improve health and well-being. 
You will be supported to develop an individual innovative and novel research programme leading to peer reviewed publications and research funding applications. 
You must be GMC registered with a license to practice, already have a higher research degree (PhD or MD by research or equivalent) and fulfil all essential criteria on the appropriate person specifications. You will be selected on academic merit and clinical academic potential. 
The posts will be offered for a period of 4 years (or a maximum of 6 year part-time 0.6 FTE, pro-rata) or until award of CCT in speciality, which is shortest. For information on Clinical Academic Training in Nottingham, see:?http://www.nottingham.ac.uk/medicine/study/training/catp/index.aspx? 
Interviews will be held on: 08 February 2022 or (only if required) 11 February 2022. Successful applicants must be in post before 30 June 2022. 
To accompany your application, you must complete and upload to the University's application system, the NIHR's supplementary questions available at?http://www.nottingham.ac.uk/medicine/documents/nihr-cl-supplementary-questions-and-guidance-notes.doc? 
Applications without the NIHR's supplementary questions from the link above, cannot be considered. 
You are also directed to NIHR Trainees Coordinating Centre information at :?https://www.nihr.ac.uk/our-research-community/NIHR-academy/nihr-training-programmes/integrated-academic-training-programme/clinical-lectureship-cl.htm? 
Athena SWAN award: The University of Nottingham is focussed on embedding equality, diversity and inclusion in all that we do. As part of this, we welcome a diverse population to join our workforce and therefore encourage applicants from all communities, particularly those with protected characteristics under the Equality Act 2010. 
The School of Medicine holds a Silver Athena SWAN award in recognition of our achievements in promoting and advancing these principles. Please see http://www.nottingham.ac.uk/medicine/about/athena-swan.aspx
Faculty of Medicine and Health Sciences: The University of Nottingham has gained national and international recognition for world leading research and teaching across a wide range of academic disciplines. Our commitment to research hassled to a proud history of ground-breaking discoveries. As a result, we are ranked in the top 100 universities worldwide and in the top eight British universities for research power. 
Informal Enquiries:

Informal enquiries may be addressed to
Academic Programme Director (Respiratory Medicine) - Professor Charlotte Bolton - charlotte.bolton@nottingham.ac.uk
Academic Programme Director (Paediatrics) Dr Shalini Ojha - shalini.ojha@nottingham.ac.uk
Academic Programme Director (General Surgery) Mr David Humes - david.humes@nottingham.ac.uk
Academic Programme Director (Gastroenterology) – Dr Aloysious Aravinthan - Aloysious.Aravinthan@nottingham.ac.uk
Academic Programme Director (Medical Oncology) – Professor Poulam Patel – poulam.patel@nottingham.ac.uk
Academic Programme Director (Anaesthetics) – Dr John Williams – john.williams7@nottingham.ac.uk

Please note that applications sent directly to these email addresses will not be accepted.
Further Information
Salary £50017 to £56077 per annum (pro-rata if applicable) depending on skills and experience.
Job Details
| | |
| --- | --- |
| School name | University of Nottingham |
| Job title | Clinical Assistant Professor (NIHR Clinical Lecturer) (fixed term) (2) |
| Date posted | 16/12/2021 |
| Closing date | 17/01/2022 |
| Reference Number | MED536421 |