Clinical Lecturer in Public Health (1)
University of East Anglia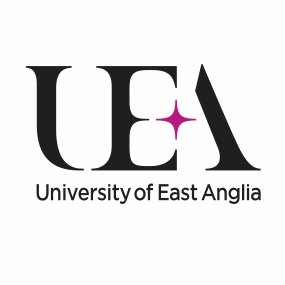 NORWICH MEDICAL SCHOOL, FACULTY OF MEDICINE AND HEALTH SCIENCES
Clinical Lecturer in Public Health REF: ATR1439
This full-time post is for four years, or to the award of CCT with potential for an additional grace period of six months, whichever is reached soonest.
£32,569 to £56,394 per annum (Pre 2009 scale)
£33,127 to £58,593 per annum (Post 2009 scale)
This Academic Clinical Lectureship in Public Health is part of the Public Health East of England Deanery Training Programme, and is a recognised training post registered by the Faculty of Public Health. The Clinical Lecturer will be based in the department of Public Health and Primary Care at UEA and will develop research which will fit with ongoing research themes within the department. These include but are not limited to: large scale pragmatic randomised trials of non-pharmaceutical interventions; large population cohort studies and database analyses such as the English Longitudinal Study of Ageing and the Global Burden of Disease study; multimorbidity, polypharmacy and chronic disease management; qualitative research into the primary care consultation; and smoking cessation.
This Clinical Lecturer post will provide you with training towards your accreditation in Public Health and promote an academic research career by contributing and developing excellence in research and teaching alongside service public health skills. You will spend 50% of your time undertaking research and teaching and 50% in clinical training. The appointment of less than full time Clinical Lecturers can be extended up to a maximum of 6 years, with a stipulation that the academic component must not fall below 33% of full-time equivalent. The successful candidate will be recommended for an honorary contract with the Norfolk and Norwich University Hospital NHS Trust.
The post is open to medical doctors who have been awarded a PhD or MD degree (or equivalent) in a relevant subject area, and who have reached ST3 in a public health specialty training programme. You may only apply if you have already submitted their PhD or MD thesis at the time of application. If your thesis has not been submitted by the application closing date, then you are ineligible to apply in this round. Successful candidates may not take up their post until their PhD or MD has been fully awarded.
Further Information
This appointment will be subject to a criminal record check from the Disclosure and Barring Service.
Seeking to promote an equitable representation of men and women among its staff, the School encourages applications from women and those from minority ethnic groups. Appointment will be made on merit.
To apply for this vacancy, please follow the online instructions at: https://myview.uea.ac.uk/webrecruitment/
The Norwich Medical School is a Silver Athena Swan Award holder, currently working towards Gold.
Job Details
| | |
| --- | --- |
| School name | University of East Anglia |
| Job title | Clinical Lecturer in Public Health (1) |
| Date posted | 04/12/2018 |
| Closing date | 31/01/2019 |
| Reference Number | ATR1439 |