Clinical Research Associate in Lewy Body Disease
Newcastle University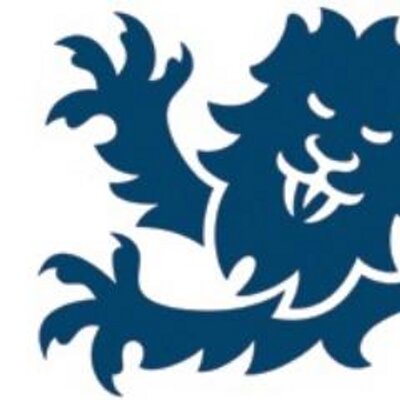 We are a world class research-intensive university. We deliver teaching and learning of the highest quality. We play a leading role in economic, social and cultural development of the North East of England. Attracting and retaining high-calibre people is fundamental to our continued success.
Salary: £31,003 to £52,090  per annum
The Role
This Clinical Research Associate position, based at the Translational and Clinical Research Institute with Professor John-Paul Taylor and Dr Alison Yarnall is suitable for a highly motivated and ambitious individual who wishes to develop a clinical academic career in dementia research at a world leading clinical dementia research centre. The position will provide an excellent platform for the potential to do a higher degree (PhD or MD), depending upon the interests, experience and ambition of the successful candidate..
You will be primarily responsible for the Cholinergic ResponsE in Early lewy body Disease (CREED) study which is exploring cholinergic biomarkers in Lewy body disease which are fit for purpose as clinical markers of response to treatment in clinic as well as potentially being of use as response predictors, in themselves, in clinical trials.
It would also be expected that you would also contribute to other ongoing clinical trial studies within the research group, including a study investigating a novel treatment for Parkinson's disease (Obeticholic acid for the Amelioration of Cognitive Symptoms trial – 3; OACS-3). .
The post is available on a full time, fixed term basis from 01/01/22 to 31/12/22 with a strong possibility this will be extended beyond this date.
For informal enquiries regarding the role, please contact Professor John-Paul Taylor john-paul.taylor@ncl.ac.uk
Further information is available at:
https://www.ncl.ac.uk/medicalsciences/
https://www.newcastlebrc.nihr.ac.uk/research/research-themes/dementia/
Further Information
Key Accountabilities
Assist in the identification, screening, recruitment and assessment of Parkinson's disease patients with mild cognitive impairment and patients with prodromal / early dementia with Lewy bodies from local movement disorders and memory clinics.
Be responsible for clinical assessments of patients, including history taking, physical examination and diagnostic confirmation.
Perform bloods as part of the studies and other clinical tests including electrocardiograms.
Have responsibility for prescribing medications appropriate to the study and responsible for addressing any issues with side effects or adverse events.
Be responsible for delivery of the neurophysiological component of the study including transcranial magnetic stimulation and electroencephalography protocols.
Interact with other members of the CREED and OACS-3 team, including for example, chief investigator, other co-principal investigators, members of gait team, clinical ageing research unit staff members, pharmacy, associated research assistant/associates, laboratory technicians and post-doctoral scientists.
Interact with your supervisors, biostatisticians and bioinformaticians to discuss the data derived from your samples and devise appropriate plans for analysis.
Help to prepare data for publication in relevant, high impact factor journals.
Provide guidance to other staff and students, potentially including supervision of undergraduate research project students.
Attend and present your work at laboratory, Biomedical Research Centre and national/international meetings.
Be prepared to contribute to events celebrating the public engagement of science/social sciences/humanities.
The Person (Essential)
Knowledge, Skills and Experience
Knowledge
Expert knowledge of dementia and its causes.
Skills
Expertise in statistical analyses.
Clinical experience of working with people with dementia/cognitive impairment.
Excellent clinical skills with experience in the management of neurodegenerative diseases.
Excellent communication skills.
Core clinical skills, including phlebotomy.
Expertise in electrophysiological approaches e.g. EEG, TMS, VNS etc.
Experience and Achievements
Publications in good quality peer reviewed journals (or evidence of manuscripts in preparation, submission or review).
Experience of human based research studies (either clinical or non-clinical).
Other
Applicants should be ambitious with a demonstrable drive to succeed and produce work at the highest level.
Clear commitment to a career in research.
Attributes and Behaviour
Ability to work independently and as part of a team.
Willingness to support more junior members of the team.
Willingness to take on extra tasks and support other projects where appropriate.
Capacity for original thought.
Highly organised
Qualifications
Essential
Medical degree.
GMC Registration with License to practice in the UK.
Desirable
Core medical training.
Previous research degree (MRes, BSc etc) or involvement in research publications.
Job Details
| | |
| --- | --- |
| School name | Newcastle University |
| Job title | Clinical Research Associate in Lewy Body Disease |
| Date posted | 15/12/2021 |
| Closing date | 16/01/2022 |
| Reference Number | 13321 |